InfraLab e-series Food Analyzer - MULTI Component (Fat or oil, Protein and Moisture)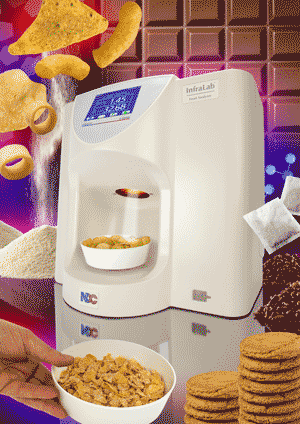 InfraLab e-series Food Analyzer - MULTI Component (Fat or oil, Protein and Moisture)
Comes with with 1/4 VGA Full Colour Touchscreen Interface, On-board Memory for up to 10,000 Sample Measurement Files, Auto-activated Sample Turntable, USB and Ethernet Connectivity, 6 x Plastic Sample bowls (shallow or deep depending on application), 2.5m power cable, 2m Ethernet Cable, nylon-tipped Mini-Stylus (for touchscreen operation), and InfraLab Manager Calibration and Data Management Program and USB Memory Stick
Pertens Inframatic 9500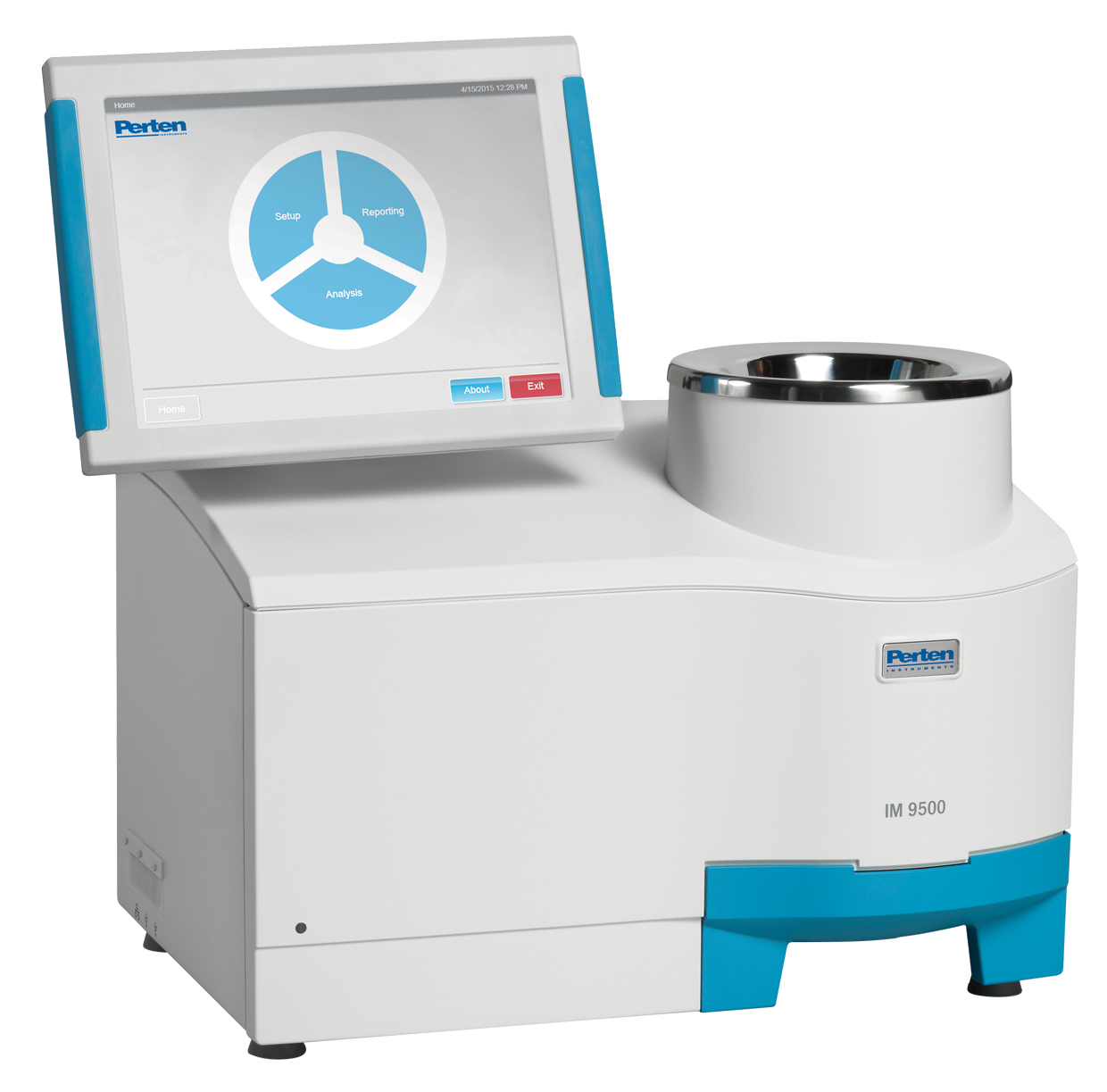 The Inframatic 9500 was designed with modern electronics and the highest precision optical components, guaranteeing the best possible data quality. Combined with the use of advanced chemometrics techniques, the result is unparalleled accuracy. Stable scanning grating optics and reliable calibrations guarantee that you will always get the correct results.
| | |
| --- | --- |
| Products | Wheat, Wheat flour, Barley, Corn, Soybeans and many other grains, oilseeds, and flours |
| Parameters | Moisture, Protein, Oil, Hectoliter weight/Test Weight (optional), Starch, Wet Gluten, Fiber, Ash (flour), and many others |
| Analysis time | ~25 s without HLW/TW |
| Sample size | 400 ml (600 ml with specific weight module HLW/TW) |
| Subsamples | Up to 20 per sample. |
| Analysis principle | Scanning grating, Transmittance |
| Wavelength range | 570-1100 nm |
| Regression options | PLS (Partial Least Squares), ANN (Artificial Neural Networks), HR (Honigs Regression), Classification |
DA 7250 Pertens NIR Analyzer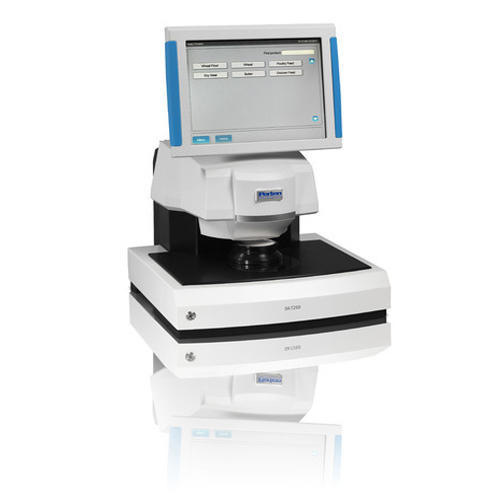 T
he DA 7250™ NIR analyzer is the third generation diode array NIR instrument from Perten, designed specifically for analysis in the food and agri industries.
It combines outstanding analytical accuracy with speed, ease of use and ruggedness. The DA 7250™ comes pre-calibrated for a wide range of applications, and determines moisture, protein, fat and many other parameters in all types of samples.
Specifications
Sample types: Grains, Pellets, Powders, Pastes, Slurries, Liquids and more
Sample area analyzed: Up to 108 cm2
Sample volume: Flexible 1-400 ml, depending on sample type
Display: 12" color touch screen
Language: Multiple languages included. English, Chinese, Thai, Russian and many more
Interfaces: USB and Ethernet
Operating temperature range: 5 to 40°C
Ingress Protection per IEC60529: IP65 certified
Wavelength Range: 950-1650 nm
Detector: Indium Gallium Arsenide (InGaAs)
Wavelength Accuracy: < +/-0.05 nm
Power requirements: 115 or 230 V, 50 or 60 Hz (specify by order)
Dimensions ( HxWxD ): 517 x 370 x 390