Incubator, Digital Incubator, ideal for general laboratory incubation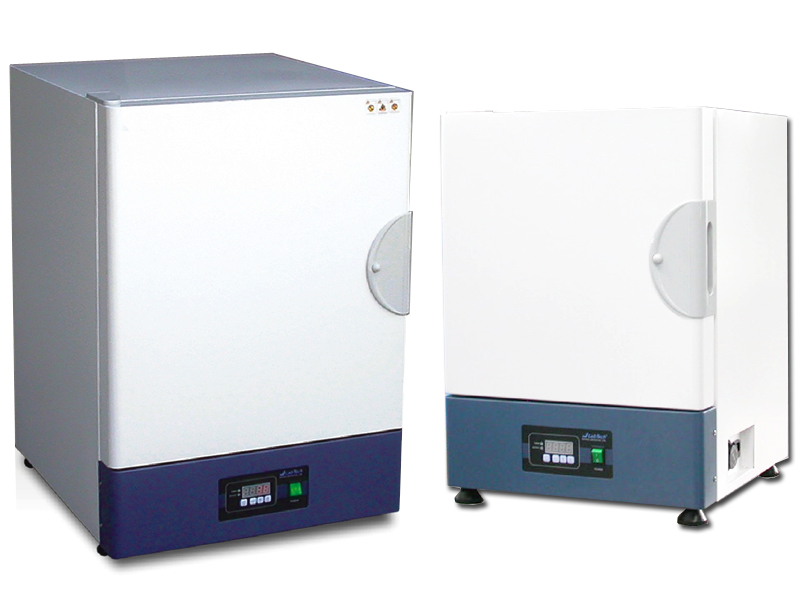 Incubator, Digital Incubator, ideal for general laboratory incubation require temperature range up to +70Cº, with digital PID controller provides precise temperature control, timer, alarm, auto- tuning. Labtech, Korea
Comes in three capacities
Cooled incubator, powder coated sheet housing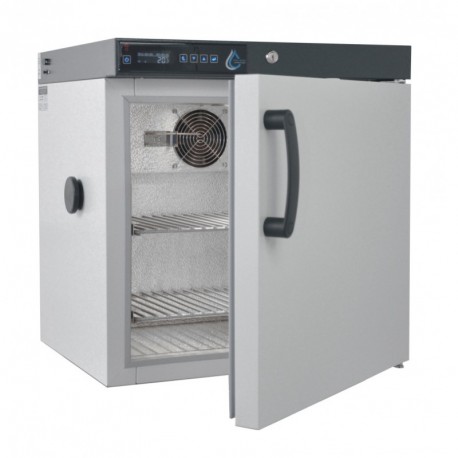 Cooled incubator, powder coated sheet housing (grey colour with graphite front panel), aluminum interior, solid door, forced air convection, chamber capacity: 70L, temperature range: +3°C...+40°C, temperature resolution: every 0,1°C, LCD graphic display with illuminated touch buttons, 2 wire shelves, adjustable slides, access port ϕ = 30 mm, test results memory, door lock, open door alarm, internal LED light, Pole Eko, Poland
Cooled incubators from AQUALYTIC® for constant temperature control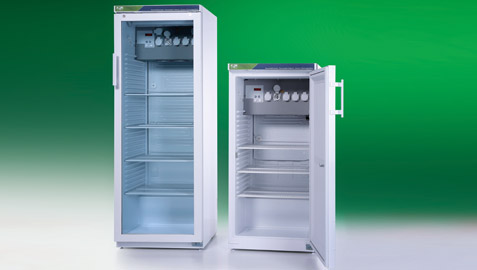 Cooled incubators from AQUALYTIC® are used for constant temperature control in a wide range of applications. The temperature range of 2 to 40 °C. Construction: fully insulated cabinet with universal temperature control Display: illuminated LED display, resolution 0.1 °C, Capacity 135L, . AQALYTIC, Austria
Stuart Shaking incubator, SI500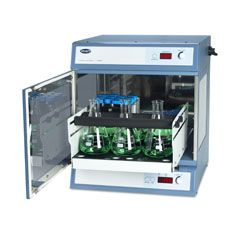 Stuart Shaking incubator, SI500 combined shaker and incubator is ideal for scientists doing cell culturing procedures, especially suspension culture applications. It is compact enough to be positioned on the laboratory bench.
The shaker provides an orbital shaking motion, adjustable between 30 to 300rpm with a gentle start action. The shaking speed is microprocessor controlled and set via the digital LED control panel. The incubator also incorporates a versatile digital timer which can be set from 1 second to 9 days. After the timer has counted down the shaking action will stop and an alert will sound, as a safety feature the incubator will continue to run.
The incubator features smoked acrylic windows in the door and to both sides to allow easy visibility of the samples. The incubator temperature is set via a separate bright LED display, encoder control ensures that the temperature can be quickly set between ambient temperature +5°C and 60°C. Forced air circulation ensures uniform heating of the load.
The SI500 platform has a versatile clamping system which secures most sizes and mixtures of flask up to 1 litre capacity. Typically, the platform will accommodate the following Erlenmeyer flasks: 12 x 250 ml, or 9 x 500 ml or 4 x 1000 ml.
KK 400 IG SMART PRO - climatic chamber with ultrasonic humidifier
Item Code: KK 400 IG SMART PRO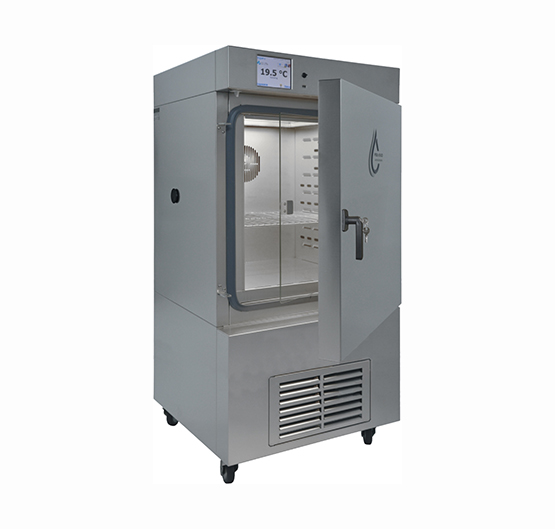 KK 400 IG SMART PRO professional version climatic chamber, forced air convection, chamber capacity: 416 l, stainless steel linen finish housing (grey colour with graphite front panel), stainless steel interior, double door: internal glass and external solid, temperature range from -10°C to +60°C, humidity range 30-90%, temperature resolution every: 0,1°C, humidity resolution every: 1%, 7" full colour touch screen (comfortable use - just like your smartphone), test results memory, USB port, Ethernet interface (Ethernet cable included), multi-segment temperature-time-humidity profile (up to 100), 3 stainless steel wire shelves, access port, open door alarm, door lock, open door counter, equipped with a container for waste water (KK/K) and a container for deionised water (KK/Z), requires deionized water supply with conductivity <= 1 uS
CRUMA CO2 Incubator External Dimensions 680x896x746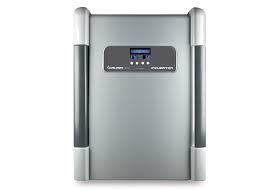 The new CO2 Incubator "Direct Heat"equipped with an "on-demand" decontamination cycle, is designed to provide a stable and convenient environment for Cell and Tissue culture, taking into consideration the most stringent needs of the cell biologists, for both continuous and batch cultures.CO2 Incubator maintains an accurate CO2 gas percentage, uniform temperature and a consistently high level of humidity providing a stable culturing environment, even for most critical applications like IVF and Hybridoma cultures..
External Sizes (Width/Depth/High) 680x896x746