Shaker,LSI-020 Heavy duty orbital shaker with microprocessor speed and time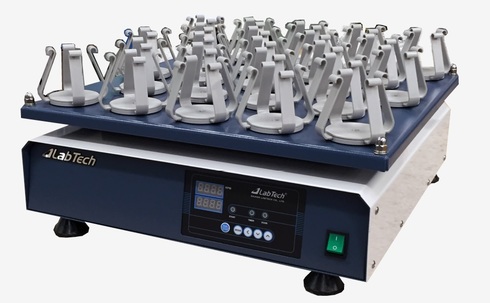 Shaker,LSI-020 Heavy duty orbital shaker with microprocessor speed and time control. LED Digital Display. With Powerful Electromagnetic Drive System provides high precision speed control. High precision Rotation Control by Auto tuning, Auto-alarm and Timer Function. Speed up to 300 rmp. With adjustable shaking Stroke. Epoxy powder coated steel make it durable and stable operation. Supplied with universal platform ( 460 x 465 mm ) which can accommodate 23 x x 250 ml flasks. Labtech
LS 280 - laboratory shaker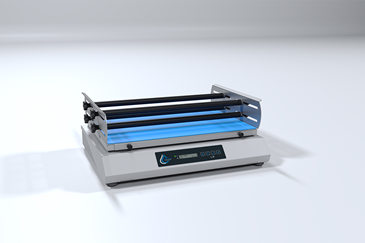 Orbital laboratory shaker, microprocessor control of rotation and operation time, amplitude: 5 mm, max. platform load: 10kg, rotation regulation: 30...300 rpm, operation time: 1min...99h or constant, LCD display of speed and time, dimensions: (WxDxH) 320 x 330 x 120 [mm], can be located inside cooled incubator IL 53 or laboratory incubator CL 53, without platform in standard version, Pole Eko, Poland
Stuart Microtitre plate shakers - SSM5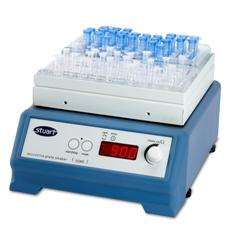 Stuart Microtitre plate shakers - SSM5 with 4 microtitre plate stations. The SS:5 series of high-speed microtitre plate shaker are designed for the mixing of microtitre plates and microcentrifuge tubes. High speed combined with a tiny orbit creates a vigorous shaking action required for mixing small volumes contained within well plates and microcentrifuge tubes. Supplied with a highly effective non-slip mat, the mat will securely hold in place up to four microtitre plates.
Speed is variable from 250 to 1,250 rpm and is easily set via the digital display in 10rpm increments. The built-in digital timer can be either set from 1 second to 90 minutes, 1 minute to 9 hours or in minutes only mode up to 9999 minutes for maximum versatility. The units can also be set for continuous operation.
A choice of three accessory tube holders is available, designed to accommodate 1.5ml, 0.5ml and 0.2ml microcentrifuge tubes. Two tube holders can be used at any one time and are securely held in place by the non slip mat, turning the unit into an effective microtube mixer.
Isolab Vortex Mixer with very powerfull and stable motion up to 3000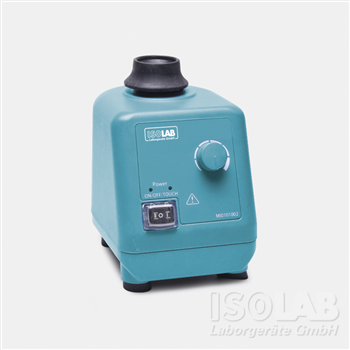 Isolab Vortex Mixer with very powerfull and stable motion up to 3000 rpm without noice. TWO mode operation; touching mixing or continuous mixing mode with speed control. Rubber Suction feet dampen vibrations and minimize movement during operation. Germany
Blender, Laboratory Blender is ideal for grinding, mixing, and dispersion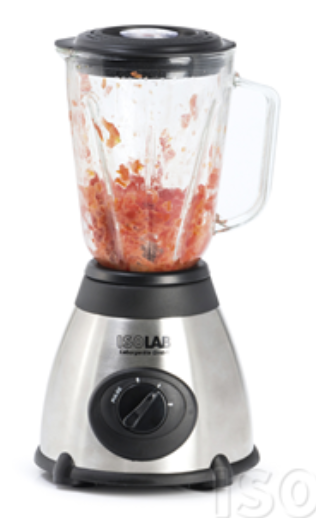 Blender, Laboratory Blender is ideal for grinding, mixing, and dispersion of large variety of products Powerfull blender motor ensures fast, perfect and homogenious blending. With two step speed control. Supplied with 1.5L glass jar, 1.5L Stainless Steel Jar and 300ml grinding jar. Germany