Bit Error Ratio Testers (BERT)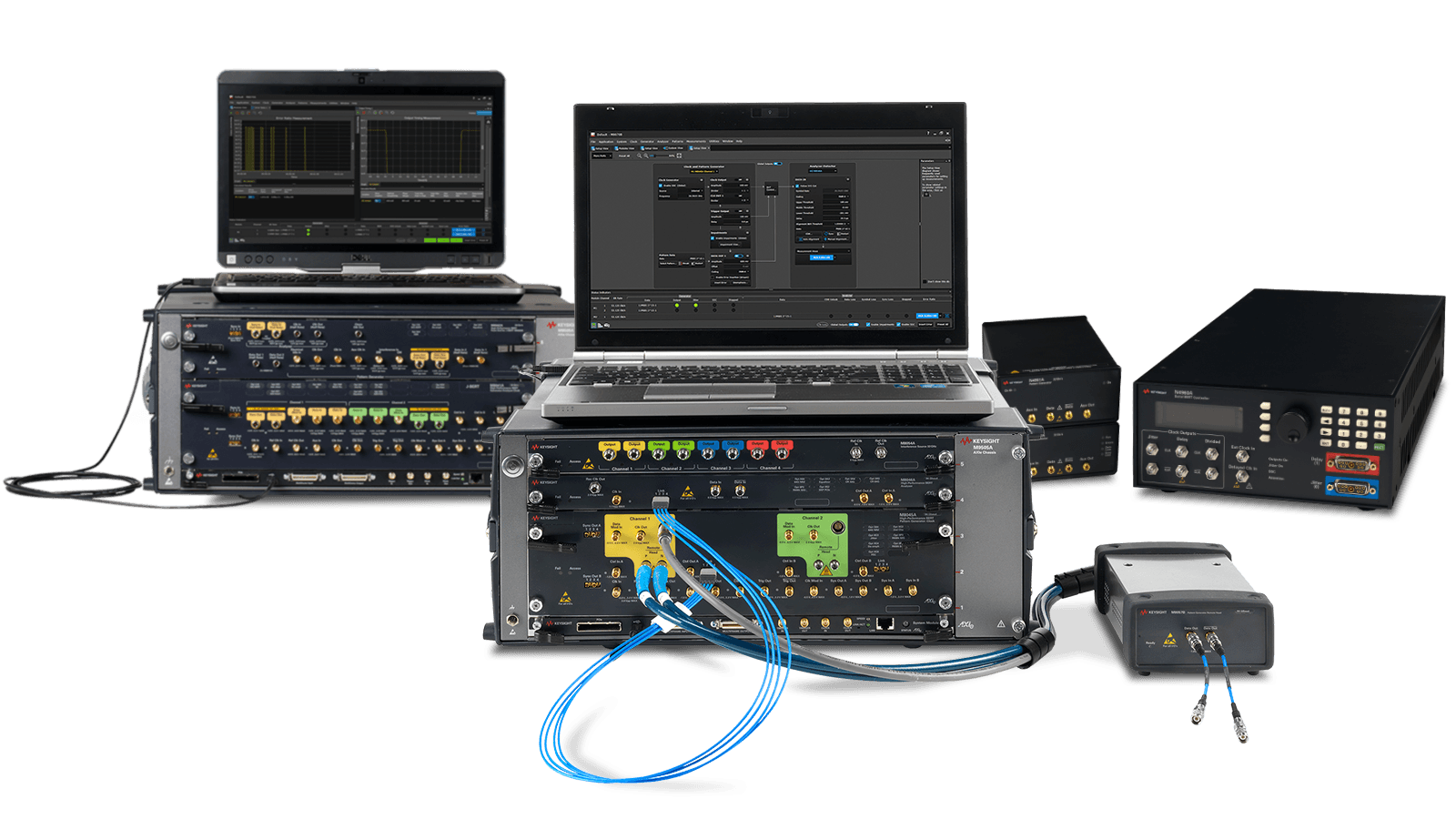 Keysight's bit error ratio test (BERT) system enables the most accurate physical-layer design verification of high-speed communication and multi-gigabit digital interfaces. Our expert-level support will help you select the high-performance hardware, control software, receiver test, and automation tools needed to help you master your design.
Whether you are working on data center or computing interface technologies, Keysight BERTs offer the most comprehensive choices, from affordable manufacturing test to high-performance characterization and compliance test.
The Keysight BERT supports symbol rates up to 64 Gbaud with both non-return-to-zero and pulse amplitude modulation 4 (PAM4) coding schemes. It also supports digital interfaces such as PCI Express®, USB, MIPI, Thunderbolt, DisplayPort, SATA / SAS, electrical and optical Ethernet 10G / 100G / 400G, OIF-CEI, Fibre Channel, and PON.