Betalyser System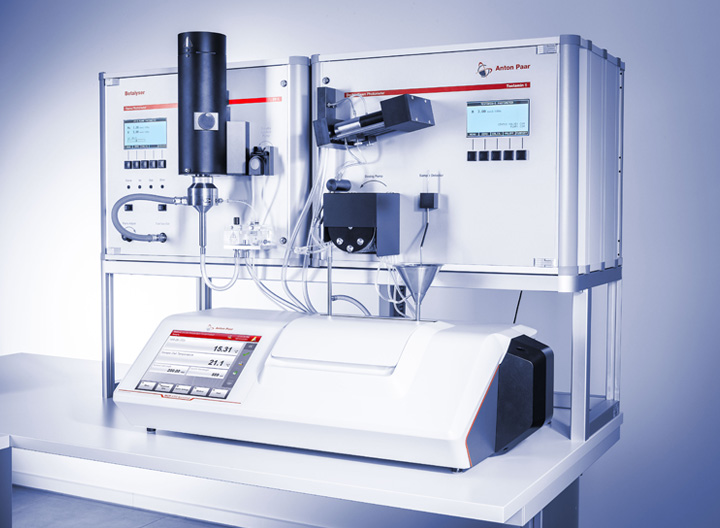 Betalyser System: Automated System for Quality Analysis of Sugar Beets. Compliant with Method GS6-1 (1994), Method GS6-3 (1994), Method GS6-5 (2007), Method GS6-7 (2007). Consists of:
1.1 MCP Sucromat Automatic Saccharimeter for determination of the Pol (°Z) content
1.2 FP-5 Flame Photometer for determination of the potassium (K) and sodium (Na) contents
1.3 Testamin 5 Double Beam Photometer for determination of α-amino nitrogen by the Blue Number Method, capable of analyzing lead-clarified and aluminum-clarified sugar beet extracts
1.4 Dosing Pump 7-channel peristaltic pump dosing: Sample, Li standard and distilled water to the FP-5 Flame Photometer Sample, copper reagent, and sodium acetate buffer to the Testamin 5 Photometer
2.1 Personal Computer Actual specifications on request.
2.2 Interfaces USB/Serial interface box (RS232) for connection of analytical instruments
2.3 Laser data printer Specifications on request
2.4 Software MS WindowsTM operating system, BeetLab standard operating program for Betalyser with choice of three menu-selectable methods for computing sugar beet quality data: - New Braunschweig Method, - Method of Wieninger & Kubadinow, - Method of Reinefeld & Winner - One customer-definable method. Customized versions of the BeetLab program are available on request.
3 General System Components:
3.1 UPS Line interactive UPS, input voltage and frequency to be specified with order, sinus voltage output 230 V, 1500 VA.
3.2 Cables One set of grounded power cords and interconnecting cables.
3.3 Air filter Micropore filter for retaining moisture and soil particles > 0.01µm.
3.4 Benches Instrument bench approx. 160x80x70 cm (LxWxH) Instrument bridge approx. 103x47x32 cm (LxWxH) Computer bench approx. 86x70x70 cm (LxWxH)
3.5 Containers One set of containers for setup on the instrument bench, for distilled or demineralized water, α-aminonitrogen reagent, Li standard, and test solution