Gas Chromatography Systems (GC-GC/MS)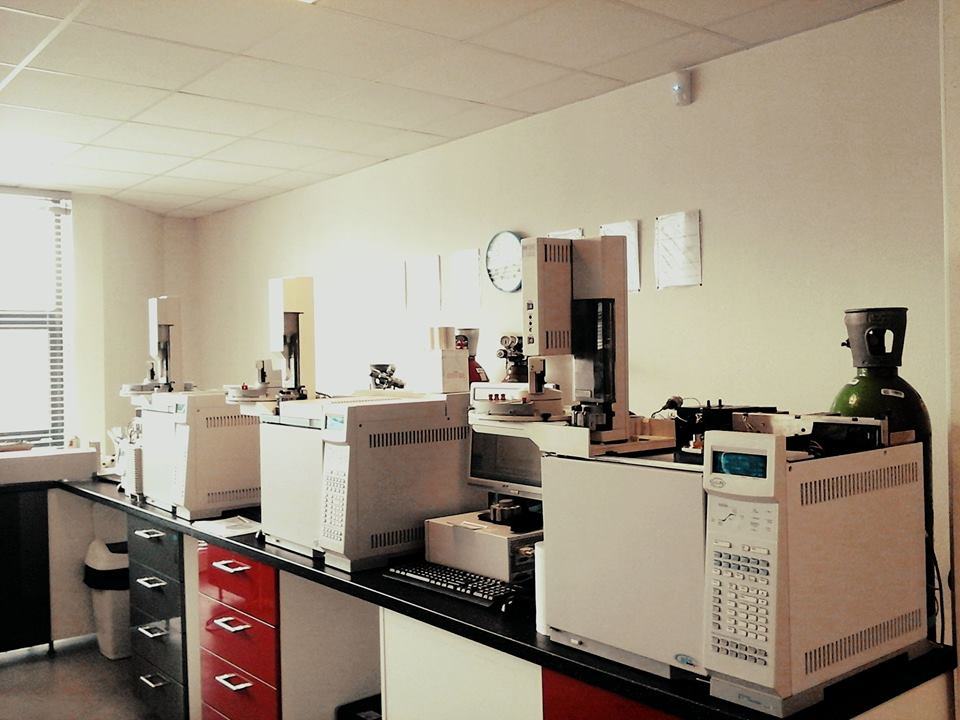 Our high quality refurbished Agilent gas chromatography systems challenge the limits of gas chromatography and ultra trace level analyses with ease of use and reliability. The GC models available are:
Agilent Gas Chromatograph 6890 Plus / 6890 N Standard System (refurbished with quality certificate and 12 month warranty)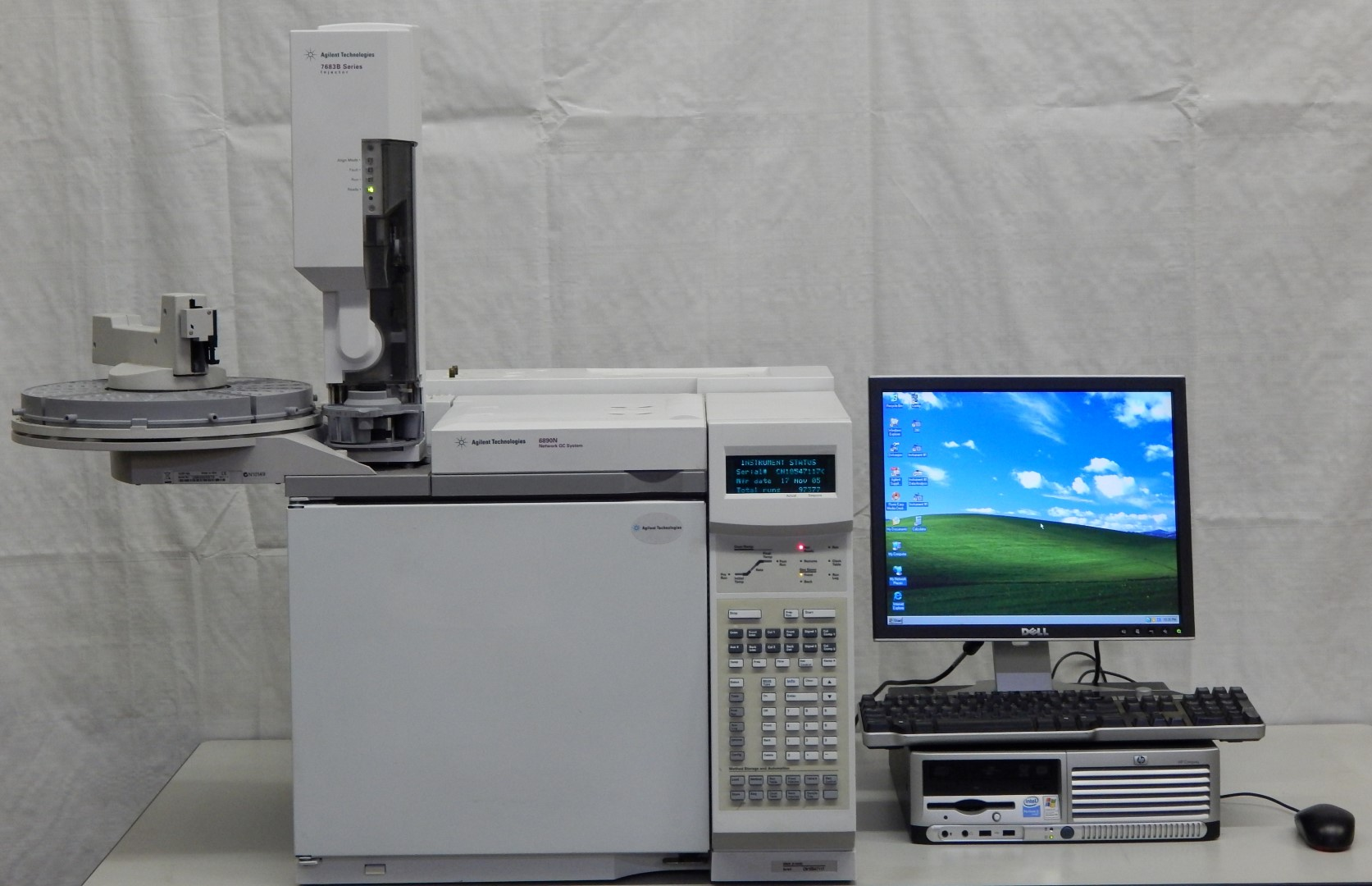 The Agilent 6890N is a state-of-the-art gas chromatograph that provides superior performance for all applications.
The Agilent 6890 is a leading GC system with state of the art dynamic temperature programming, EPC pneumatics and flow controls. The 6890 comes equipped with a split-splitless injection system that supports a wide variety of sample introduction echniques including thermal desorption, on-column injection, solid-phase micro-extraction (SPME), direct headspace injection, and solvent-based injections. Standard equipment includes a flame ionization detector (FID) ideal for running serial parrafins for retention index determinations. The Agilent's well-documented reliability and ability to deliver extremely stable retention times make GCO and dilution analysis a robust sensory/analytical method.
The standard configuration includes: Agilent 6890 GC, Single Flame Ionization Detector, Single 100 psi EPC Split-Splitless Injection Ports,
7673C-6890 Autosampler: 6890Control Electronics, 689 Injector, 100 Position Tray and 689 Mounting Bracket. Pentium Computer and flat panel Monitor with pre-installed ChemStation for Windows.
Agilent 7890A-5975C Gas Chromatography Mass Spectrometer System (refurbished with quality certificate and 12 month warranty)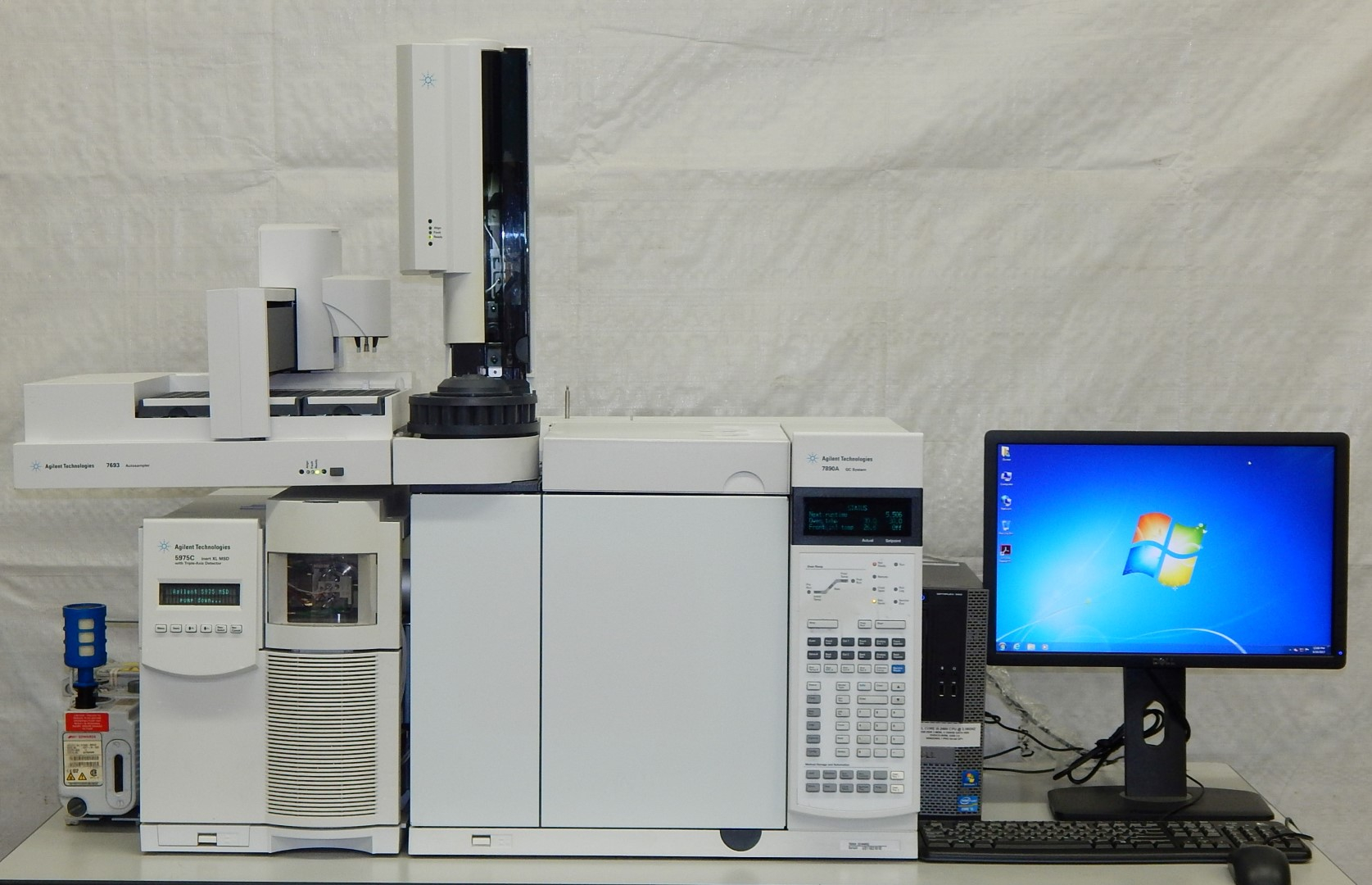 The Agilent 7890A Gas Chromatograph (GC) is built on the leading Agilent GC platform and delivers everything you need to take your laboratory to the next level of performance.
The Agilent 7890A platform, delivers unique in-oven capillary flow technology which opens up a suite of useful applications, and enables productivity gains without the need to change existing methods.
The Agilent 7890A saves time before and after the chromatographic run, which means that users need not change their current method for the chromatographic run. This allows them to avoid extensive method development and revalidation. Agilent has also introduced a variable speed fan for faster oven cool-down. On instruments equipped with the Agilent 7683 Automatic Liquid Sampler, sample injection preparation overlaps part of the oven cool-down ramp, further boosting throughput. When combined with the new, robust backflush capability, injection-to-injection time can be significantly reduced.
The Agilent 7890A GC-MS system includes: Agilent 7890A GC System, Agilent GCMS 5975C VL MSD, Triple Axis Detector, FID Detector, Agilent 7683 Series Injector and Autosampler, Vacuum Pump, Computer with MSD Productivity ChemStation Software G1701 EA. plus Monitor .
Bahrain, Oman, Saudi Arabia, Qatar, Kuwait, Yemen
Sudan, South Sudan, Chad, Eretria, Djibouti, Ethiopia
Somalia, Somaliland, Niger, Guinea, Benin, Ivory Coast, Central African Republic
Tanzania, Democratic Republic of Congo, Rwanda, Burundi