Lubricants and Greases Testing
Penetrometer: PNR 12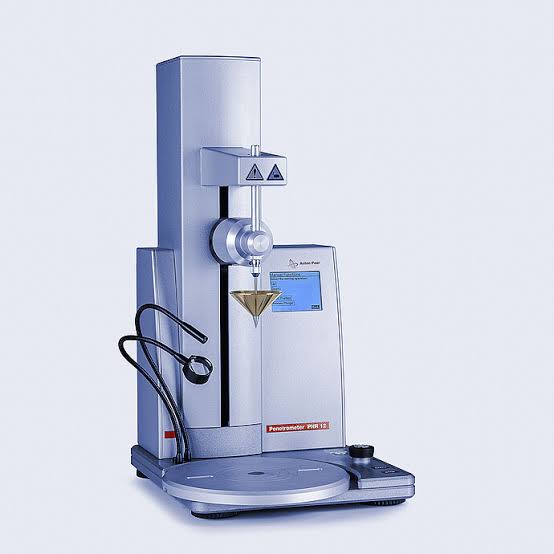 PNR 12 automatically measures the resistance a material provides to being pierced by a specifically shaped test body. The harder the test material, the more pointed and needle-like the test body should be.
The penetrometer is used for consistency and plasticity determination of pasty, creamy, semi-solid or highly viscous samples.
ASTM D5
ASTM D1403
ASTM D217
ASTM D7342
ASTM D943
ASTM D1321
Linetronics Semi-automatic Apparatus for Grease Separation - one place
Item Code: LT/GW-70000-1/M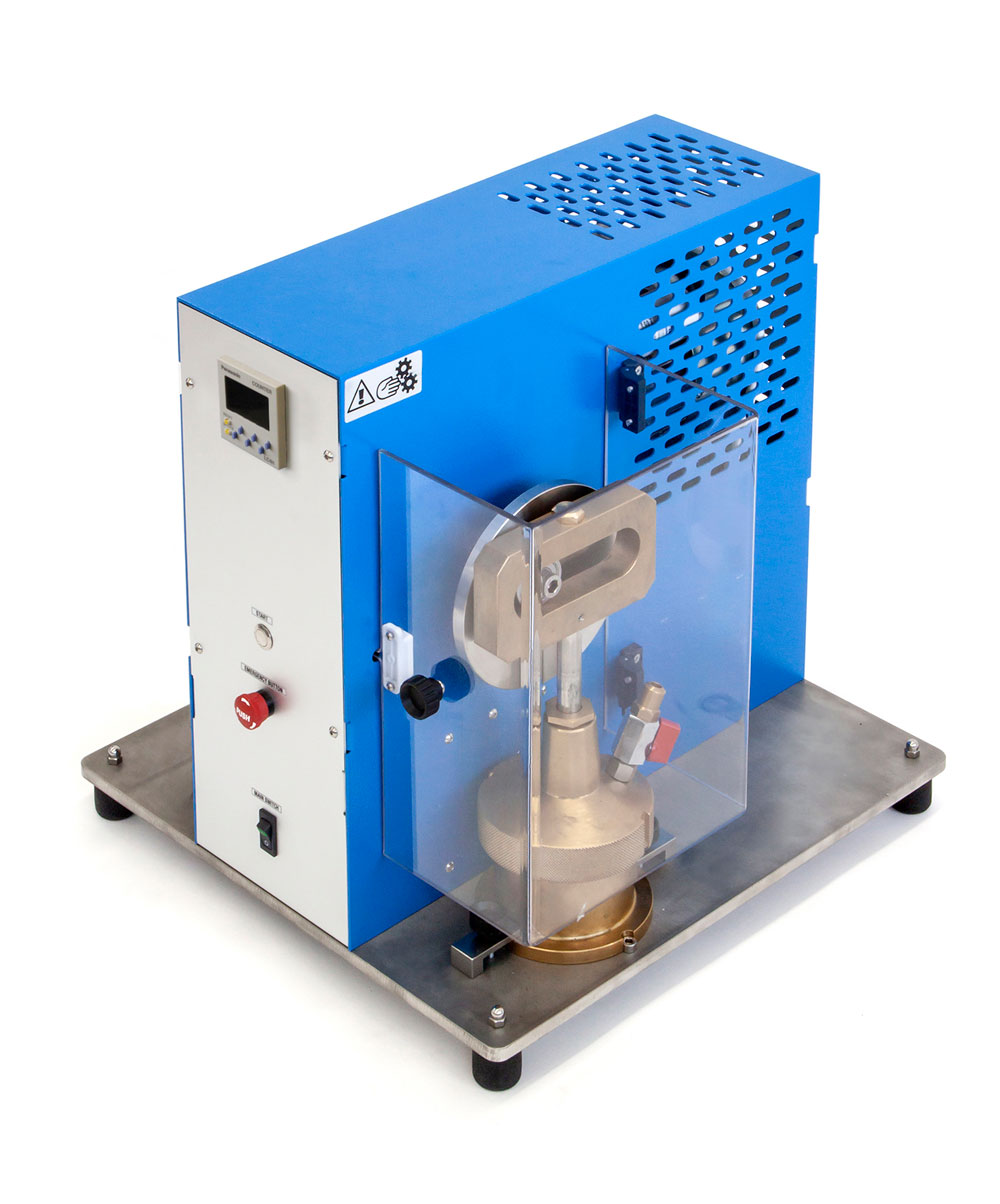 Linetronics Semi-automatic Apparatus for Grease Separation - one place
Instrument composed by:
Metallic case structure painted with anti-acid products to manipulating fats automatically
1 x greases manipulator with: o Brass body (grease cup) o Brass cover with screw connection and air valve/thermometer holder o Stainless steel piston with ground-slideway brass handle allowing connection to slave unit or automatic worker o Disc complying with ASTM D217 with 51 holes of 6.35mm
Control panel equipped with start/stop button, Emergency stop, 5 figure stroke counter and automatic preselector
Security cover made in PMMA with emergency stop sensor
Power supply 220 or 115 Vac (to be specified in PO)
Dimensions: 43x45x46 cm – Gross weight 47 Kg
User manual and power cable making part of scope of supply
Made by Linetronics, Switzerland
Automatic CLOUD & POUR POINT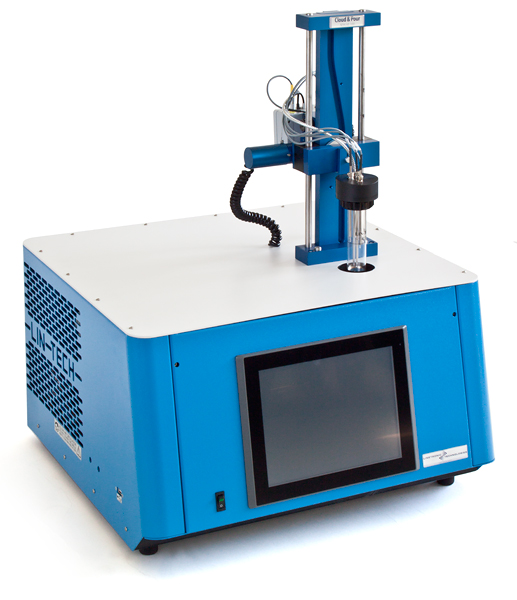 Automatic CLOUD & POUR POINT
Instrument composed by:
 Bench top instrument compact and solid structure painted with anti-
epoxy products, include the double stage motor-compressor refrigerator
system (with Gas CFC free) and dedicated electronic boards.
 Analytical head made in aluminium and corrosion resistant plastics,
automatic up-middle-down movement with locking system.
 Linetronic fixing system for glassware that allow an easy cleaning of all
components
 Safety systems: Overheating alarm and protection, over-pressure
protection system, head wrong position protection, Stand-by module for
energy saving.
 Cooling Performance: able to grant working temperatures of
-90°C ...+60°C
 Linetronic Management software running on 12" High-brightness TFT
with resolution 1024x768:
o Pre-setting for methods:
▪ ASTM D2500 / IP 219 / ISO 3015 (CLOUD)
▪ ASTM D97 – D5853 / IP 15 / ISO 3016 (POUR)
o Customizable analysis parameters
o Settable bath temperature and controlled by PT100 A Class
with 0,1°C precision
o More than 60'000 analysis storage capacity
o 2 x USB for connecting: mouse, keyboard and software
updates
o 1 x RJ45 Ethernet / Lims connection
o Integrated beeper for end-test notification
 Included: Glass cell with silver bottom, PT100 for sample temperature,
detection fiber optic, Pour detection sensors.
 Weight: only 75 Kgs.
 Footprint: Width 66 x Depth 66 x Height 80 cm
 Power supply 220 or 115 Vac (to be specified in PO)